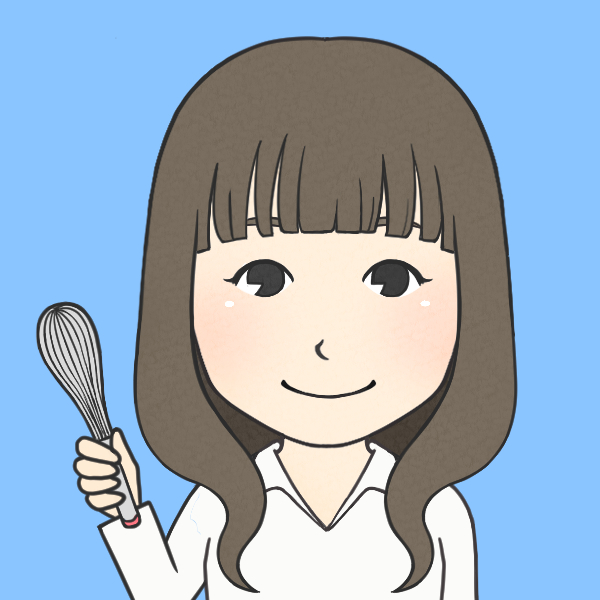 Hello! I'm Sarry from Japan. Under the Pandemic, I always was thinking about travel. Finally I could go travel. Let me share about for 3days travel.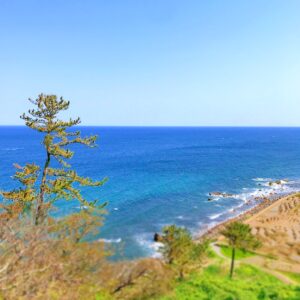 Long vacation ! what would you do?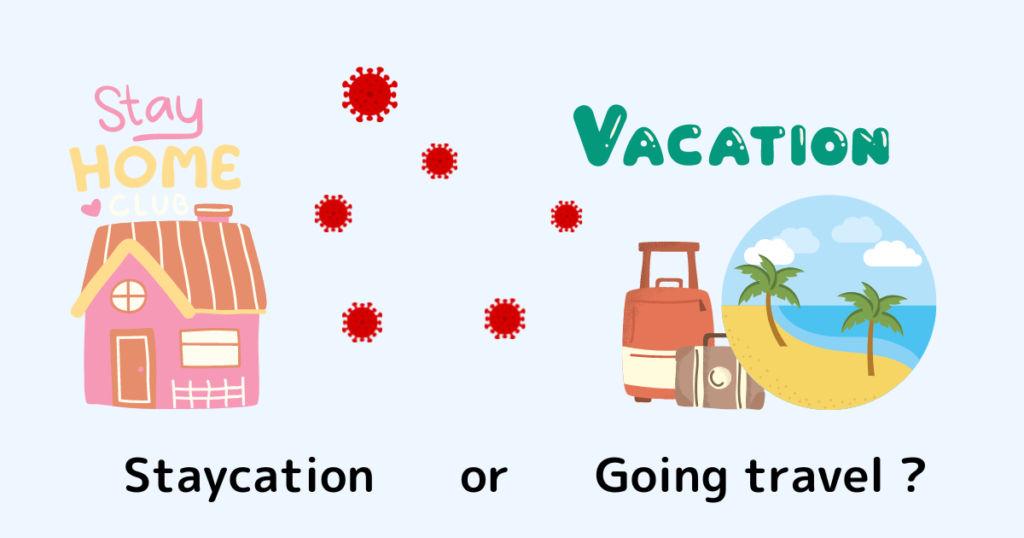 If you had a long vacation, what would you do? I think most people would think first about going on a trip. I used to take trips to lots of places before the pandemic started, but the situation has totally changed, and now it's difficult to go overseas.
Japan has a long holiday in May called Golden Week. I made up my mind to take a trip during Golden Week this year, and it was my first trip since the pandemic started.
I live in the Kanto region, which is where Tokyo is. Japan is still taking preventive measures against the pandemic, and people are still wearing masks in public places like restaurants, on public transportation, and so on.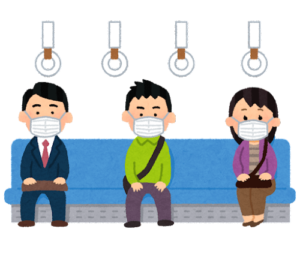 However, this year the Japanese government loosened its coronavirus regulations, and that's why I decided to take a trip!
I decided to go to the
Noto Peninsula.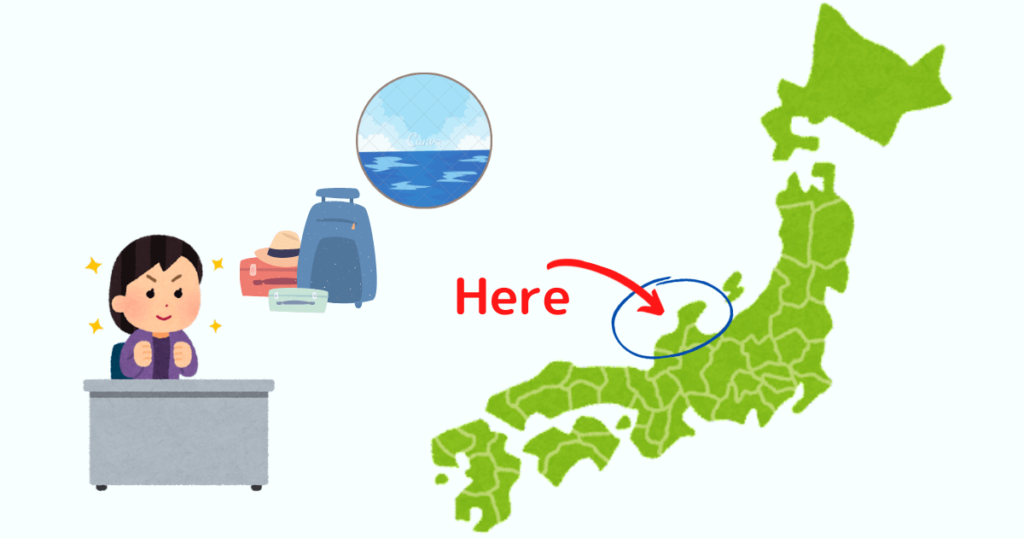 I wanted to go to Kyoto, which is a historically rich place, but to avoid crowds I decided to go to the Noto Peninsula, a rural area in the Hokuriku region. It's a good place if you want to relax and escape the city.
Kanazawa station
First I took the bullet train to Kanazawa Station, which is in Ishikawa Prefecture. There's a huge beautiful gate called Tuzumi-mon there, and it's lit up at nighttime. The pillars of the gate resemble traditional Japanese hand drums.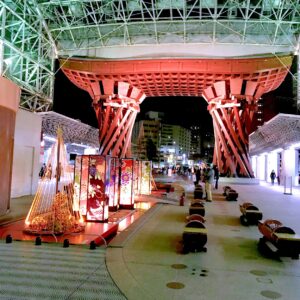 Chirihama Nagisa Driveway
Then I took a bus that went along the Chirihama Nagisa Driveway, which goes along the water. This is the only road in Japan that lets you go right along the beach. It felt good.
Keta Shurine
Next I went to Keta Shrine, a place where people go to make wishes. I don't know why, but shrines always relax me. It's said that Keta Shrine is a "power spot," and if you go there you may get some energy from it.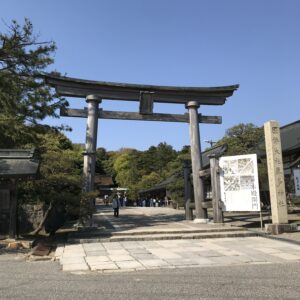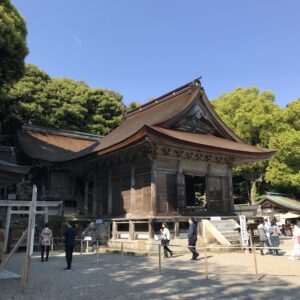 Gammon
Then I went to Gammon, a naturally created grotto in the Sea of Japan. When seen from above it's very powerful, and it always makes me think of the last scene in a particular Japanese suspense show.
You can join cruise at there! → Gammon Cruise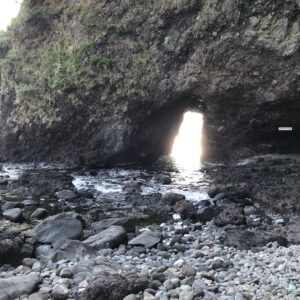 I stayed Wajima near sea port
I stayed at a hotel near the seaport in Wajima. The next morning I went to the Wajima Morning Market, which was near the hotel. Along the market street there are lots of stalls, and I walked around and looked in some stores. I bought some special products, like seaweed and sea salt.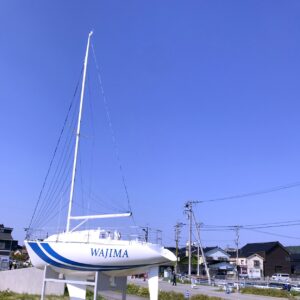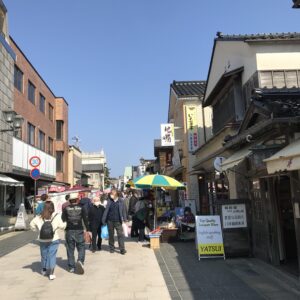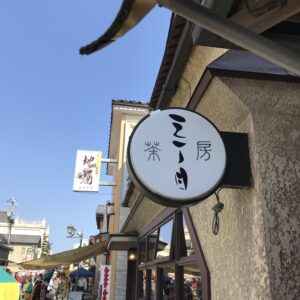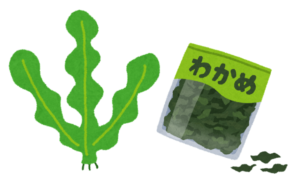 ps. During my travel at Wajima area , I found unique sign board. That is very meaningful. It's mean that " YOLO" in  Japanese. Hmm.. I see.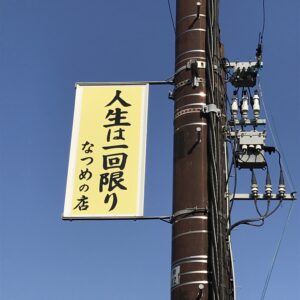 Shiroyone Senmaida
Then I went to the rice terraces called Shiroyone Senmaida, which have been designated as a World Agricultural Heritage site. There are lots of small rice fields lined up along the seaside, and the contrast between the blue ocean and the green fields is beautiful.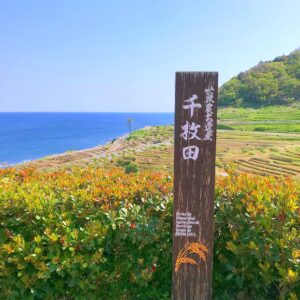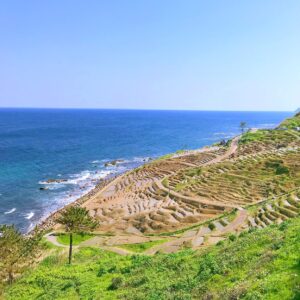 Rokkosaki Lighthouse
Then, I went to the Rokkosaki Lighthouse, which is on the edge of the Noto Peninsula. At the spot there's a pleasant wind and a good view, and there are signs that indicate the distance to Tokyo, Busan, Shanghai, and Vladivostok.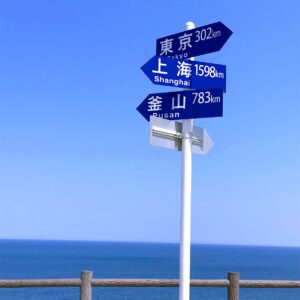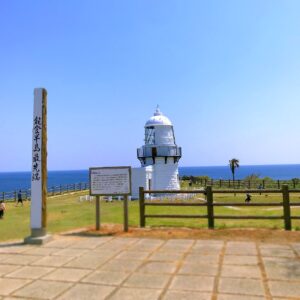 Lunch at Traditional Japanese style house
After that I went to a restaurant that's in a building done in a traditional Japanese style and that has a good atmosphere. And restaurant name is Tenzo. I had some seafood balls, which were several varieties of seafood rolled up in rice. The fish was fresh and delicious.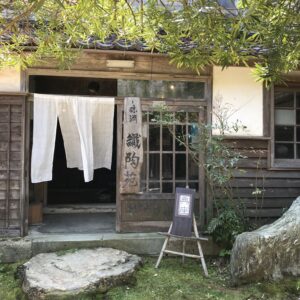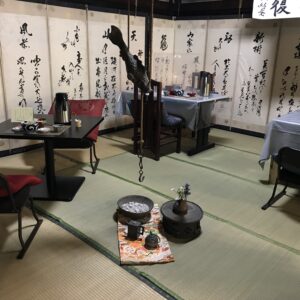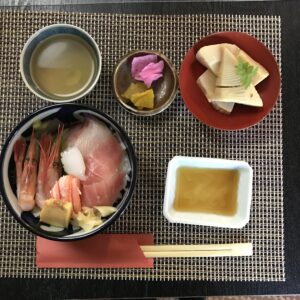 Noto Winery
After lunch I went to the Noto Winery. I hadn't known there was such a beautiful winery in the region. The wine-making area is small, but you can go on a small tour and learn how it's made. I've never seen Noto wine in stores. It's consumed only within this region and isn't sold outside the winery. It seems to be a rare product. They make red, white, and rose wine, and you can buy these there and even do a tasting.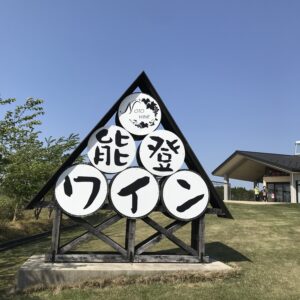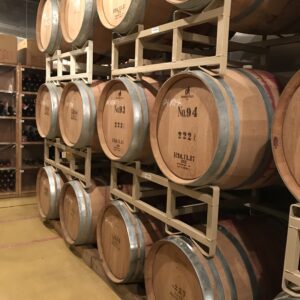 Gunkanjima
Then I went to a small uninhabited island called Gunkanjima, which means Battleship Island. There's a walkway that lets you get really close to it. The view was nice!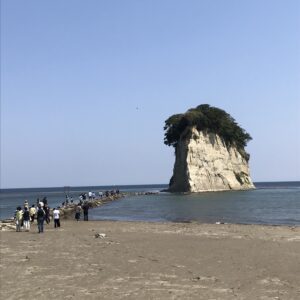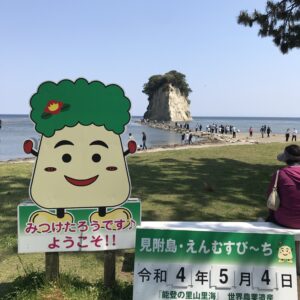 Amaharashi Kaigan
In the morning on day three I went to the Amaharashi Kaigan, a seashore from which you can see the beautiful mountain range called Tateyama Renpou. The seashore is designated as a quasi-national park.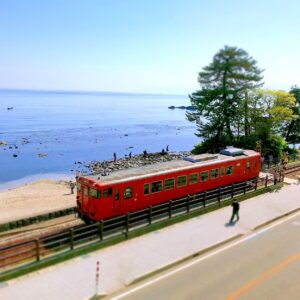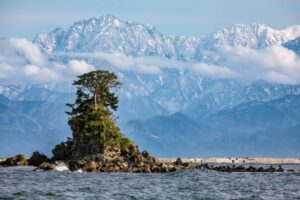 Zuiryu-ji
Next I went to the Buddhist temple called Zuiryu-ji, which is in Toyama Prefecture and which is a national treasure. When you go through the main gate you see the temple building, which is done in traditional style.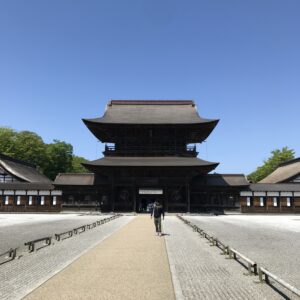 When you stand inside the temple and look out the windows you see some beautiful views. It has a historical and authentic atmosphere, and if you want to hear about the temple in detail you can go on an informational tour given by a priest.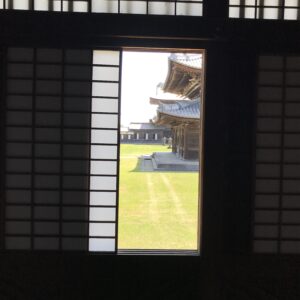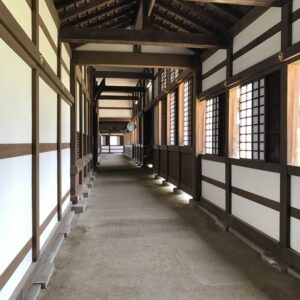 My 3days Noto Peninsula travel.
I spent three days going around the Noto Peninsula. I did most of my traveling on buses that went along the seaside. Even if I'd spent all my time just looking at the sea, it would have relaxed me and made me feel good.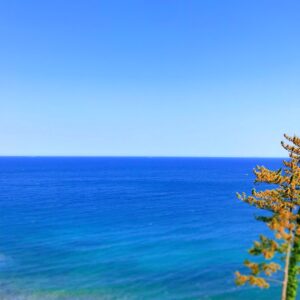 If you're interested in Japan, you should check out the Noto Peninsula. Tokyo is a good place, but it's sometimes good to go to outlying regions, and the peninsula is that kind of place. There you see a different face of Japan and get a different point of view.
I hope you come to Japan sometime!
We're waiting for you!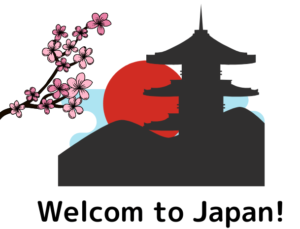 Thank you for visiting my page🍀